Details: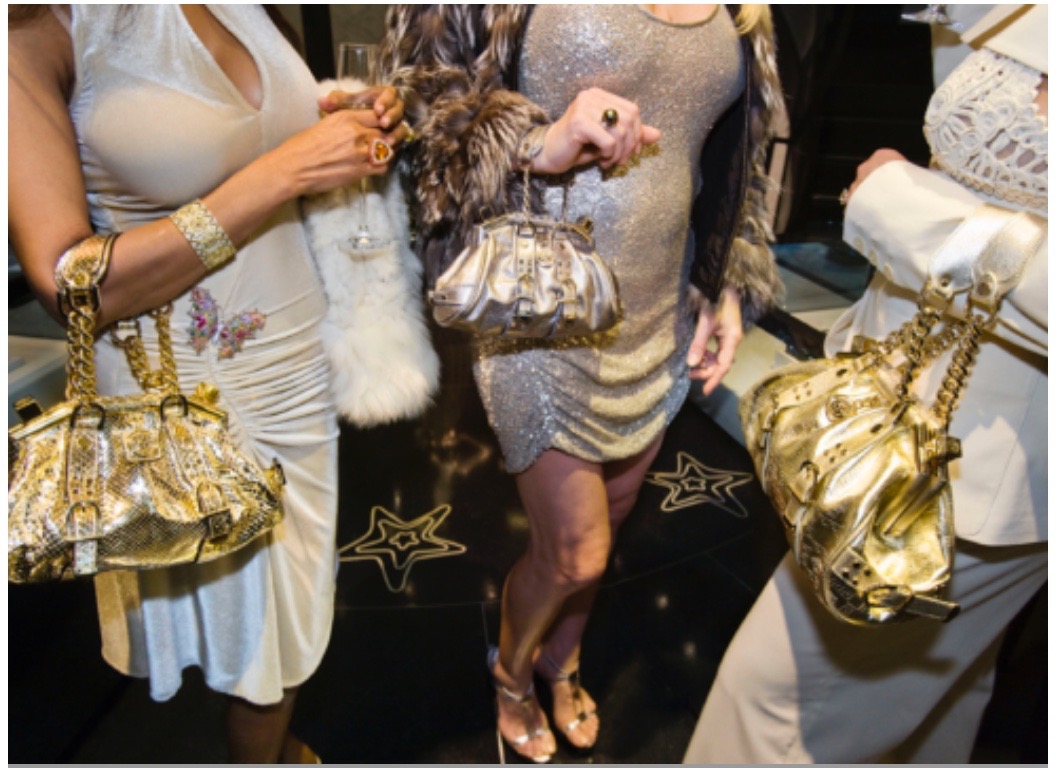 Photo: Lauren Greenfield: Jackie, 41, and friends with Versace handbags at a private opening at the Versace store, Beverly Hills, 2007. Lauren Greenfield/INSTITUTE © Lauren Greenfield
Evening of Art - Museum Tour and Get Together
You are cordially invited to an Evening of Art.  We will enjoy a 60-minute exclusive, guided tour in English of the exhibition
Generation Wealth
:
The exhibition Generation Wealth by the prize-winning filmmaker and photographer Lau­ren Greenfield (*1966) shows today's ubiquitous quest for status, beauty and wealth. In her projects, Greenfield portrays both super-rich and famous people, as well as people who do everything they can to get closer to this supposed ideal. ...
The exhibition Generation Wealth is the result of more than 25 years of work by Lauren Greenfield and comprises over 200 photos and in­terviews from the USA, Brazil, Canada, Dubai, the Philippines, France, Hong Kong, Ireland, Iceland, China, Mexico, Germany and Russia. Generation Wealth is not about the rich themselves, but about the desire to be rich at any price.(Carol H., Currents Spring 2019)
After the tour there will be time to browse the exhibition on your own or with others. At 7:15 p.m., you are cordially invited to join us at a restaurant in the Hafen City, a five-minute walk from the museum, to exchange ideas and thoughts over refreshments and food.  To reserve for the restaurant, email Darja at
events@awchamburg.org
.
Deadline for RSVP and Payment: Wednesday, May 29, 2019.
If you can not start the tour with us at 5:00 p.m., email Darja and we will leave your ticket at the reception desk, so you can join us when you can.