Details: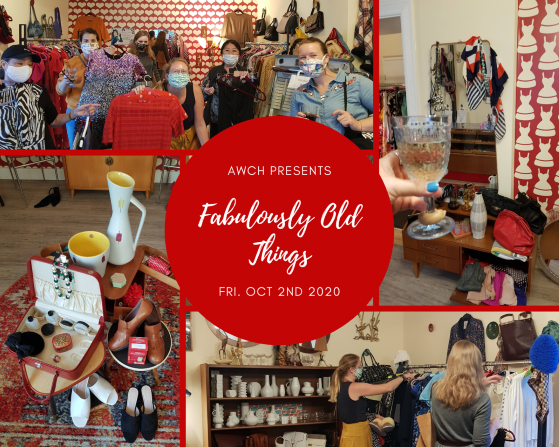 Private Vintage Shopping Experience
@Fabulously Old Things!
Sitting from 6:30 p.m. - 8:00 p.m.
Please RSVP to this invitation if you wish to attend between 6:30pm - 8pm
Jess M would love you to join her for an exclusive 'Private Shopping Experience' at the newly opened vintage boutique in Eimsbüttel, for a fun evening of shopping, drinks and laughs! The first evening we organised was so successful, we have decided to do it again, but this time Sam will have all her Fall fashions available, so we're bound to find something new to us for this season.
Sam Wright, a British expat living here in Hamburg, recently opened an gorgeous boutique of vintage dresses, homewares and accessories, mostly sourced in England and abroad. She prides herself in being able to provide unique vintage clothing for all shapes and ages, with vintage accessories like shoes, bags and other homewares available too.
Her shop will be exclusively open just for us between 6.30pm - 8pm.
Sam will provide snacks and both alcoholic and non-alcoholic drinks for us, while we browse her amazing collection. She has ample space for trying on clothing safely during these times, but masks will be required while we are inside the shop. If the weather cooperates, we will also be able to sit outside.
Cost: 10€ per person, which includes a sitting in her shop exclusively for us, drinks and snacks. All other purchases are at your own expense. Strictly limited to 10 people in each time slot.
Please RSVP by September 30th.
By RSVP'ing to this event, you plan to attend to this event. As per the usual AWCH cancellation policy, you have until Wednesday September 30th to cancel your attendance without charge. After this date or in the event of a no show, you will still be required to pay 10€ into the club account, which will be passed on to Sam for her hospitality and use of her venue.