Details:
THIS EVENT HAS BEEN POSTPONED TO MID-JANUARY!
The ever-increasing numbers of Corona cases and the recommendation by the Robert-Koch-Institute to avoid large events have contributed to our decision to postpone this event. We will inform you of a new date, when available. We will continue to plan small events for the holiday season!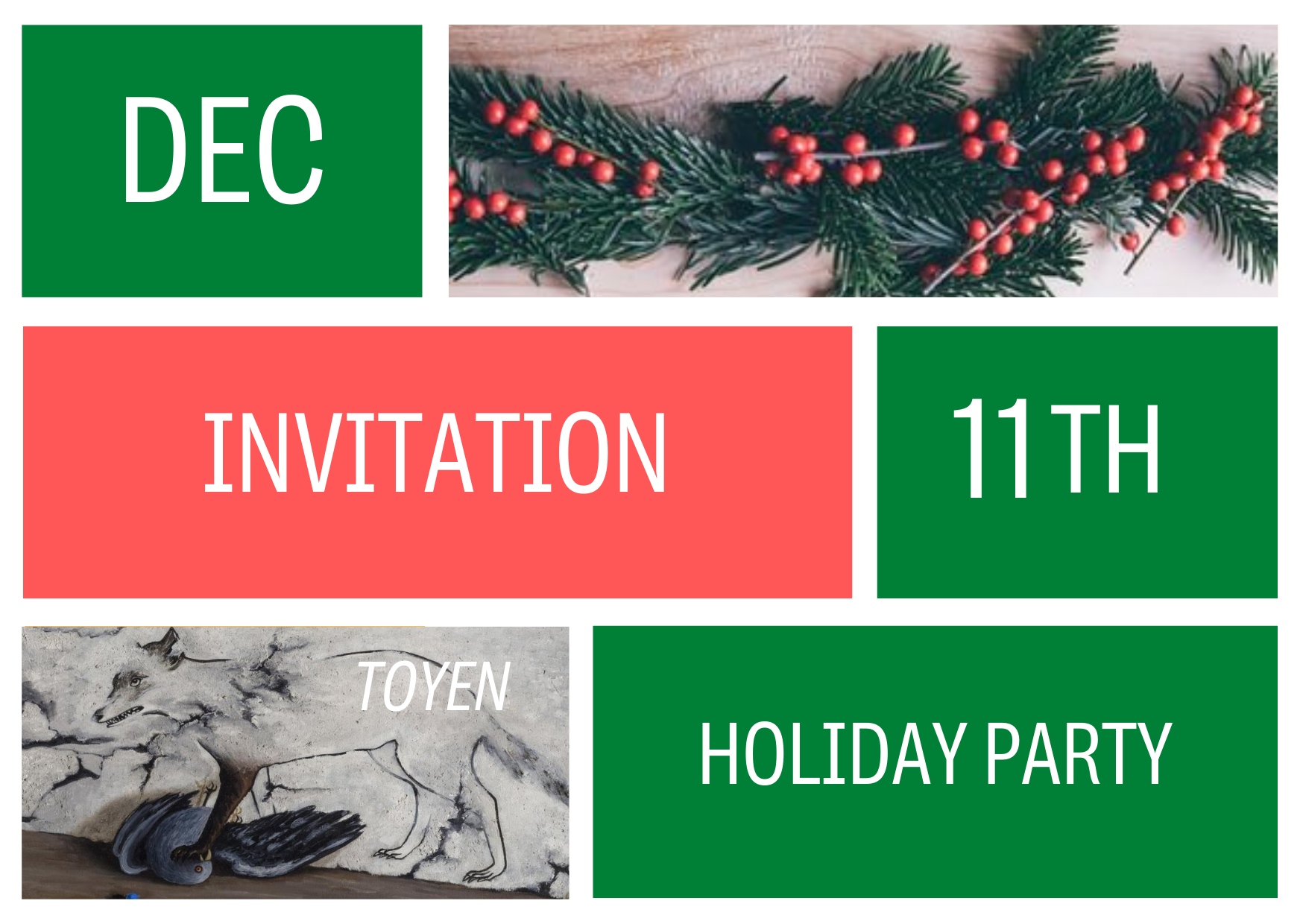 You are invited to our Annual Holiday Party on Saturday, December 11, 2021. This year we are holding a 'cultural & culinary' event. We will start the evening with an optional guided tour of the exhibit "TOYEN" at the Hamburger Kunsthalle, featuring the well-known Czech surrealist artist of the 20th century. After the tour we will gather together for a small reception followed by a festive three-course menu.
We hope you can join us to celebrate this joyous season together!
Festive Dinner Menu
Starter (choice of one)
Lobster Bisque
OR
Goat Cheese Au Gratin on Beet Carpaccio
Main course (choice of one)
Roasted Half Duck
red cabbage / baked apple / potato dumplings
OR
Poached Salmon Fillet
spinach / basmati rice / dill-riesling sauce
OR
Truffled Goat-Cheese Gnocchi
leaf spinach / parmesan foam
Dessert
Trio of Sweets
Art Tour
TOYEN (1902–1980) is considered one of the most important Czech female artists of the twentieth century. She was a pioneer both in her home city of Prague, as well as in her Parisian exile. Known for consistently pushing the limits, TOYEN challenged preconceived stereotypes in both her art and her life, whether with regard to common gender roles, prevailing styles, themes or techniques. In the process, she created an oeuvre that was as fascinating as it was diverse. TOYEN's images, as poetic as they are provocative, oscillate between reality and imagination, the seductive and the cryptic. For more information see TOYEN.
You have the choice: You can either join us for both the art tour and dinner, or come for the reception and dinner only. Reservations for the art tour are on a first come, first served basis. There will be two simultaneous tours in English, each limited to 20 people.
Cost: €42 for Art & Dinner; €32 for Dinner only. The cost includes the reception (one glass of prosecco or juice) and a three-course dinner, with or without the one-hour guided TOYEN tour in English.
Payment: Money should be transferred at the time of registration to the AWCH bank account (IBAN: DE75 2069 0500 0000 9117 71) with the reference "Holiday Party". Deadline for payment is November 27.

This event will follow 2G regulations: Participants need to present proof of vaccination or recovery and verify contact details at the door. Persons with COVID-19-typical disease symptoms or with direct contact with a person suffering from COVID-19 are asked to stay home.
The Holiday Party is for members only.
CANCELLATION POLICY: You have until Friday, December 3 to cancel your attendance without being charged. After this date, or in the event of a no show, you will still be required to pay the full amount unless a substitute is found.
By attending this AWCH event, there is a possibility that you will appear in group photos used on our digital channels and/or in our printed material. If you have any questions or concerns regarding this, please let the event organizer know ahead of time.