Starts April 14
by Thelma F.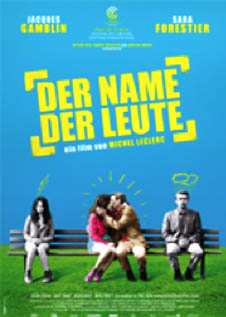 Arthur Martin (Jacques Gamblin) is a quiet, respectable veterinarian who works with the French Bureau of Animal Epidemics. Bahia Benmahmoud (Sara Forestier) is an outgoing, politically active young woman who seduces right-ring men in order to "convert" them to become left-wingers. And, although Arthur is already left-wing, she gives him a chance for her favors.

It is a stormy relationship because outwardly the two are as different as night and day. The similar secrecy that is a part of their backgrounds and those of their parents is what finally brings them together in a serious way. Bahia's father was an Algerian refugee who saw most of his family murdered by the French. Arthur's family has never spoken about the fact that his maternal grandparents were murdered by Nazis. When Bahia's father married a French hippie and when Arthur's mother married a gentile, they shut the book on sorrow and didn't allow that trait in their children either.

This comedy was a big hit in France and it is obvious why: the French have such a passion for politics.