Starts June 9
Original language: English
by Osanna V.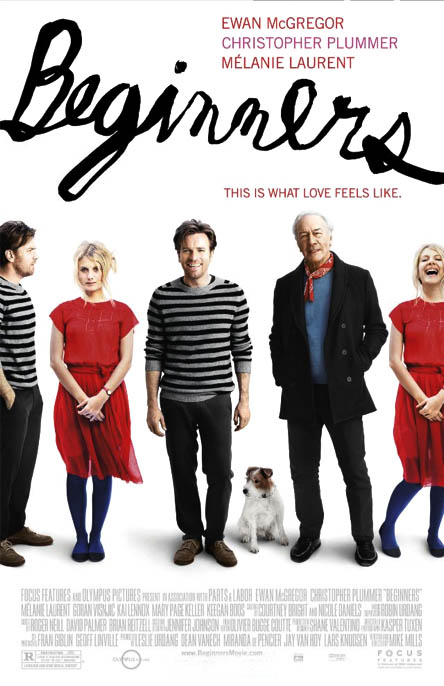 Written and directed by Mike Mills (Thumbsucker), Beginners is an unusual family story starring Ewan McGregor (The Ghost Writer, Black Hawk Down), Christopher Plumber (Syriana, The Insider) and Mélanie Laurent (Inglorious Basterds).
When his wife of 45 years passes away, the 75 year-old Hal (Plumber) astounds his son Oliver (McGregor) and friends by coming out of the closet and changing his life-style by 180 degrees. Even once he's diagnosed with terminal cancer, Hal continues to live each moment to the fullest, confusing and inspiring his son at the same time. Oliver, in turn, is beginning a new relationship with Anna (Laurent), whose unpredictable approach is equally confusing and inspiring. At the centre of the two parallel stories, Oliver has to come to terms with his past, the present and an uncertain future.
Beginners developed out of the story of Mills's own father coming out at age 75. The common thread behind the various story-lines (Hal's present life, Oliver's new relationship, and Oliver's childhood memories of a rather dysfunctional family life) is the striving for honesty, authenticity, understanding and acceptance: universal values presented in a rather different kind of way. The performances all round are excellent.