Starts August 9
Original language: English
by Birgit S.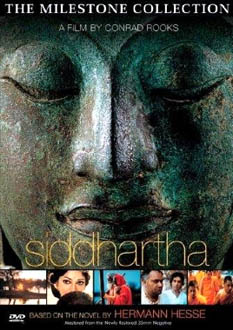 Watching Siddhartha is like being in a time warp, going back to the '70s when the Hippie Movement was still in full swing, reading Hesse's books was a given and Indian music mixed quite well with The Beatles songs. The Beatles, Beach Boys, Donovan and nameless other young Americans joined the pilgrimage to Rishikesh and other holy places in India. During this time, the American director Conrad Rook filmed his entire movie in the north of India, based on Hermann Hesse's most popular novel Siddhartha (1922) which had influenced a whole generation, particularly during the 1960s/70s. The sepia-coloured atmospheric cinematography of the Indian landscape is the work of Sven Nykvist, the long-time cameraman for Ingmar Bergmann. Hemant Kumar's exotic Indian sitar music enhances the film with a very individual rhythm.
On the 50th anniversary of Hermann Hesse's death, this cult film, which won the "Silver Lion" at the Venice film festival in 1972, can be seen in selected cinemas. The German author Hermann Hesse received the Nobel Prize in 1946 and his books have been translated in many languages, too numerous to mention. 
The story of Siddhartha deals with the spiritual journey of a young man (Shashi Kapoor) during the time of Buddha approximately 2,500 years ago. It is a poetic film about love, suffering and the search for enlightenment. Siddhartha has to go through various stages in life, including deprivation, hard work, passionate love (featuring the sensual Simi Garewal) and finding riches as a successful merchant. He realises that it is the total of all his experiences leading to an understanding and inner harmony. This beautiful, mystic film still holds its fascination – even if the quality of the film cannot hold up to today's technical standard.