USA 2013
Starts November 21, 2013
Directed by
: Francis Lawrence
Writing credits
: Simon Beaufoy, Michael Arndt
Cast
: Jennifer Lawrence, Josh Hutcherson, Liam Hemsworth, Donald Sutherland, Woody Harrelson, Elizabeth Banks, Phillip Seymour Hoffmann, Stanley Tucci
Length
: 146 minutes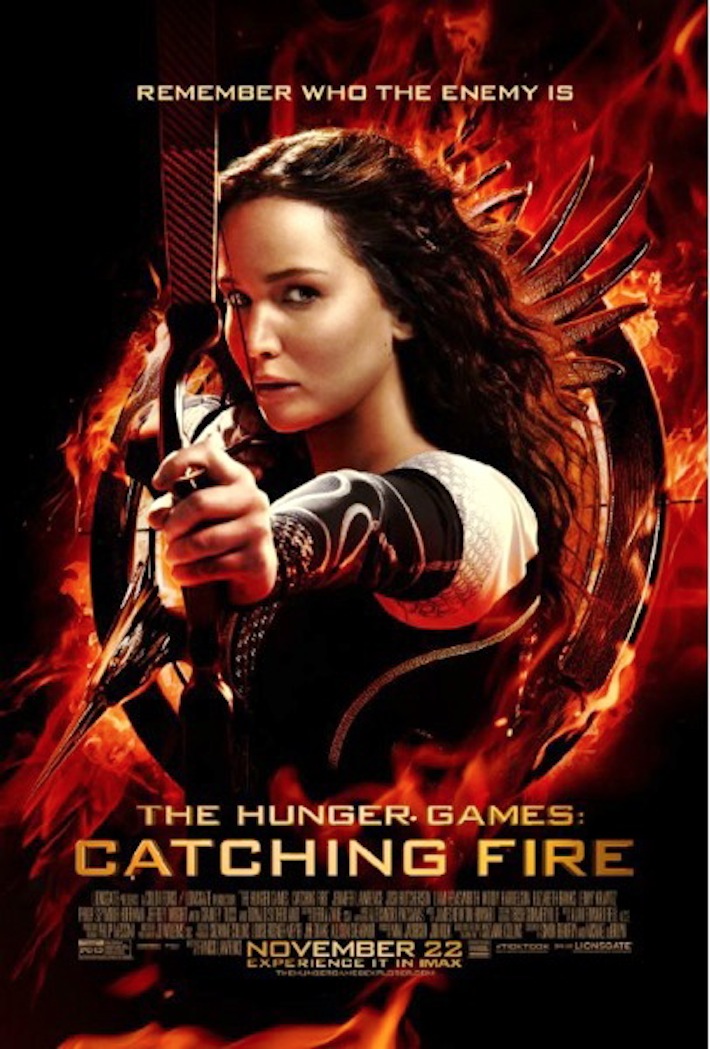 The Hunger Games: Catching Fire
, based on the second novel in the series by
Suzanne Collins
, has received much praise in the press and box office success. It depicts a sad, depressing version of the future where leaders oppress the masses now reduced to a primitive existence with few personal freedoms. In high contrast to this grayness are lavish games to provide entertaining escapism. The revered participants are one pair from each district of Panem, at once both Olympian and gladiator, chosen by the leaders to fight to the death.
The complicated story is well drawn following District 12's Katniss (
Lawrence
, best actress Oscar 2013) and Peeta (
Hutcherson
) on their publicity junket before the games. Of the lavish special effects, most impressive was the Egyptian influence on the styling, making Katniss a futuristic Cleopatra, her dress morphing into a mockingjay (Katniss' signature) version of Nut, the sky goddess.
The actual games, set in a jungle, another huge contrast, were more confusing, maybe an effort to be more exciting, and despite its great special effects the end of the games was a bit disappointing. However the cast was wonderful, also including Panem's President Snow (
Sutherland
), Haymitch Abernathy (
Harrelson
), the purple-eye-browed master of ceremonies (
Tucci
), Effie Trinket
(Banks
) and Plutarch Heavensbee (
Seymour Hoffmann
).
The third and final book will be two films:
The Hunger Games: Mockingjay, Part 1
to be released November 21, 2014, followed by
The Hunger Games: Mockingjay, Part 2
on November 20, 2015. (
Nancy T.
)