Details

Last Updated on Monday, 24 March 2014 13:49

USA 2014
Starts March 13
Directed by
: Rob Thomas
Writing credits
: Rob Thomas, Diane Ruggiero, 
Cast
: Kirsten Bell, Jason Dohring, Krysten Ritter, Ryan Hansen
Length
: 107 minutes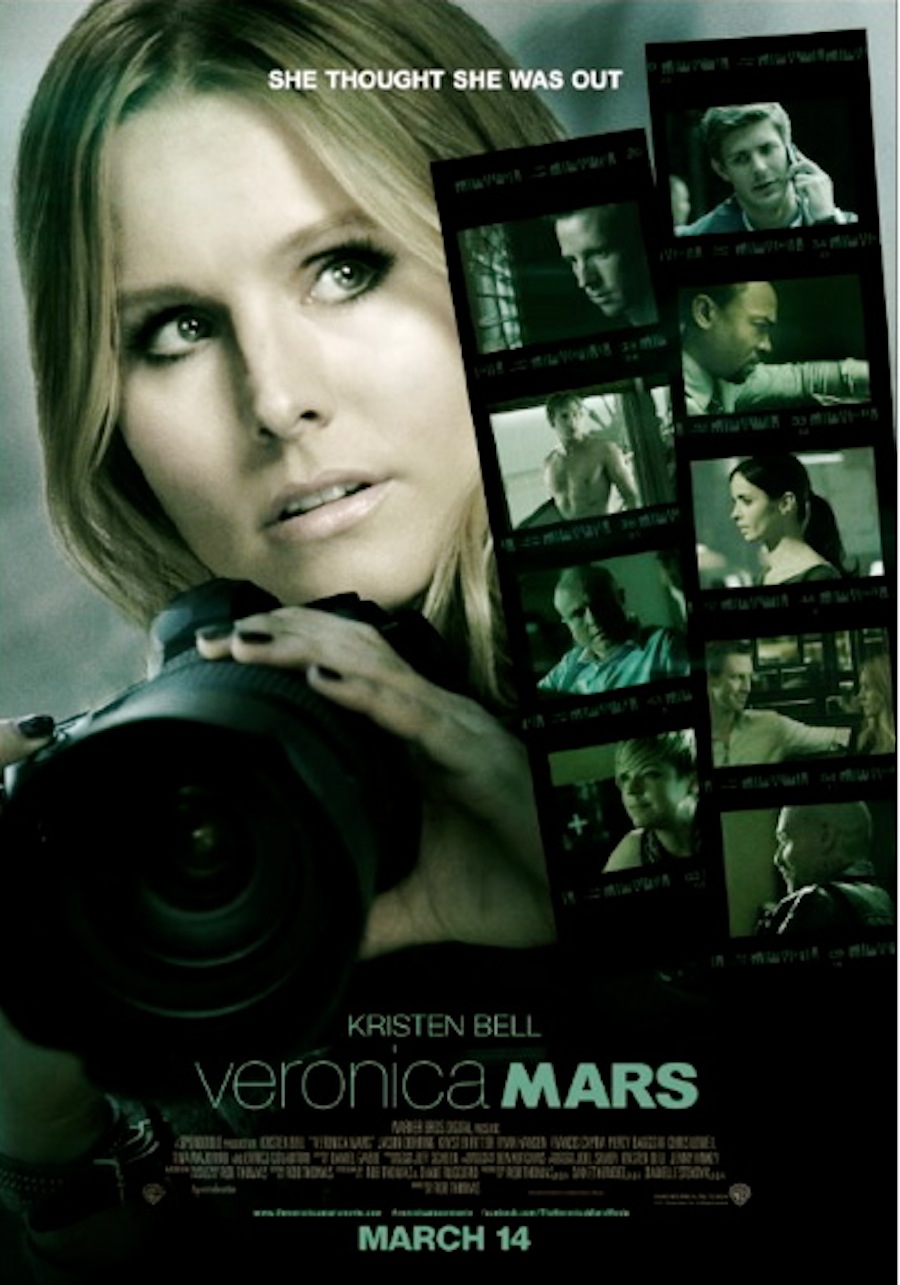 When teenaged private detective Veronica Mars (Bell) walked away from Neptune, California she planned on never returning. Neptune was where her best friend was murdered, where she was raped and shunned by her former friends and where the corrupt police did everything in their power to make sure there was no justice. In the years since she left she found a great guy, graduated the top of law school and was on the verge of getting an offer at a top law firm. When Veronica's ex-boyfriend Logan Echolls (Dohring) is suspected of murdering his pop star girlfriend, she is drawn back to Neptune and to her old life with all of its problems.
Veronica Mars
is an interesting example of the power of a strong fan base. It is a continuation of a popular TV-series of the same name that ran for three seasons from 2004-2007. When the creator of the show and the actors launched a Kickstarter campaign to raise funds for a feature film, it broke several records and raised an amazing $5,702,153 from 91,585 donors within a month. Initially they had planned to raise only two million, but when that goal was reached within ten hours, it was decided to allow the campaign to continue until the end of the month.
There are two ways to look at
Veronica Mars
, either as a fan of the original show or as someone with no knowledge of the fictional canon. For a fan viewer the film has everything one could want. There are cameos from popular characters, references to fan favorite scenes and a satisfying conclusion to some open ends from the series. For the more casual viewer it is still an enjoyable film and the opening gives enough of a quick backstory to fill everyone in. That being said, while this staves of confusion over the plot, there is little time devoted to making a new viewer feel emotionally connected with the characters and the story is a bit contrived when one doesn't understand the general campy vibe of the original series. This doesn't make it unenjoyable, but the causal viewer may not understand why so many audience members are so excited.
There is something here for everyone to enjoy and it may even inspire fans and new viewers alike to delve into the original television show. Is it a masterpiece? Well, no, but it is fun and Kirsten Bell is as charming as ever and the fans will not be disappointed. And as an example of the power of fans to get a film of their favorite TV-shows made, it is certainly impressive. It will be interesting to see how Kickstarter and other fundraising tools will be used in the future and
Veronica Mars
shows that such an undertaking can be successfully accomplished. ( )