Details

Last Updated on Monday, 20 October 2014 11:26

USA 2014
Starts October 2, 2014
Directed by
: David Fincher
Writing credits
: Gillian Flynn screenplay and novel
Cast
: Ben Affleck, Rosamund Pike, Neil Patrick Harris, Tyler Perry, David Clennon, Lisa Banes, Carrie Coon, Kim Dickens, Emily Ratajkowski
Length
: 149 minutes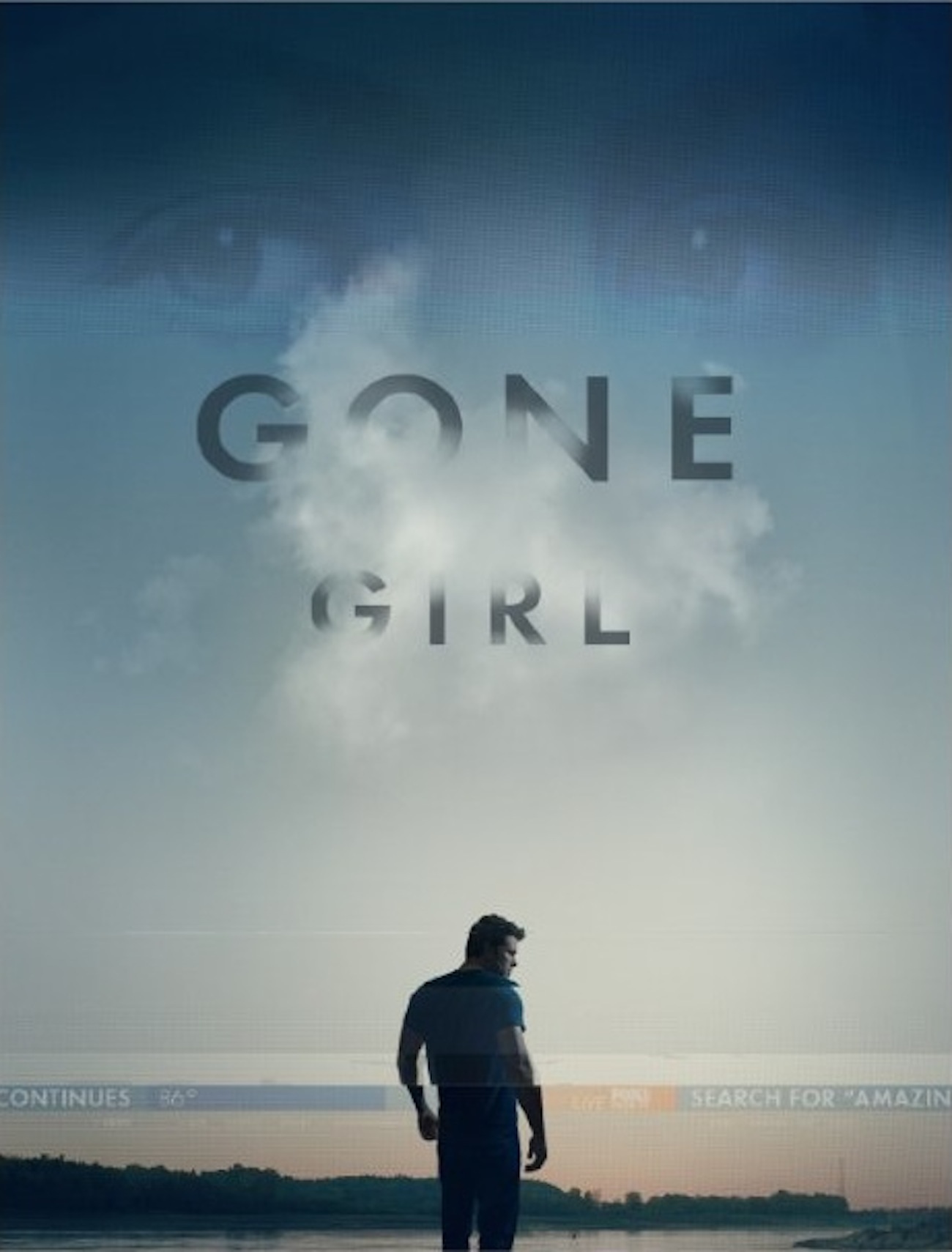 "When I think of my wife, I think of cracking her skull," says Nick Dunne (Affleck) in the first 30 seconds of
Gone Girl
. How he could react so fiercely to the simple question, "What are you thinking?"  The film opens and Nick is drinking beer in the bar which his sister Margo (Coon) runs, and which he owns because his wife Amy financed it. Margo loves her brother, but has reservations about Amy (Pike). He seems to have reservations himself; at least he isn't in a big hurry to rush home for their fifth wedding anniversary celebration. No reason to hurry, actually, because Amy has disappeared and the house looks as if it has been lightly ransacked. Police detective Rhona Boney (Dickens) takes on the case with the help of Officer Gilpin. Gilpin would just as soon arrest Nick for kidnapping and possibly murdering Amy. Detective Boney has her doubts and researches why Amy tried to buy a gun.  Amy's obnoxious parents Rand and Marybeth Elliott fly in from New York and set up a "find-Amy-vigil- headquarters." They are always good for the limelight. After all, Amy's mom is the author of the
Amazing Amy
children's books, which are exaggerated tales based on Amy's fictitious childhood. Time stretches into days and then weeks. We learn that Nick isn't the faithful husband that he seemed to be; girlfriend Andie (Ratajkowski) waits on the sidelines. Nick hires Tanner Bolt, a lawyer famous for taking on impossible cases. 
The film is good entertainment, whether or not you have already read the book
Gone Girl
by Gillian Flynn. I had read the book, but could watch the plot unfold as if for the first time. The actors do well in small and large roles; I especially enjoyed Tyler Berry as the lawyer. Some of my American friends recognized the TV news programs which "broadcasted" the events, as the press plays a large role in pointing the finger at Nick. I don't think that I am revealing too much if I say that, obviously, Amy is not dead – otherwise, why all the excitement for 149 minutes. Author Flynn was born and raised in Kansas City, Missouri, USA, and all three of her books,
Gone Girl, Dark Places
, and
Cry Baby Cry
take place in the Middle West.
Gone Girl
was actually filmed in Cape Girardeau, MO and the Missouri death penalty is a frequent reference. ( )