Details

Last Updated on Thursday, 31 December 2015 14:03

 1/2

Finland | Germany | Estonia 2015
Opening December 17, 2015
Directed by: Klaus Härö
Writing credits: Anna Heinämaa
Principle actors: Märt Avandi, Ursula Ratasepp, Hendrik Toompeore, Liisa Koppel, Joonas Koff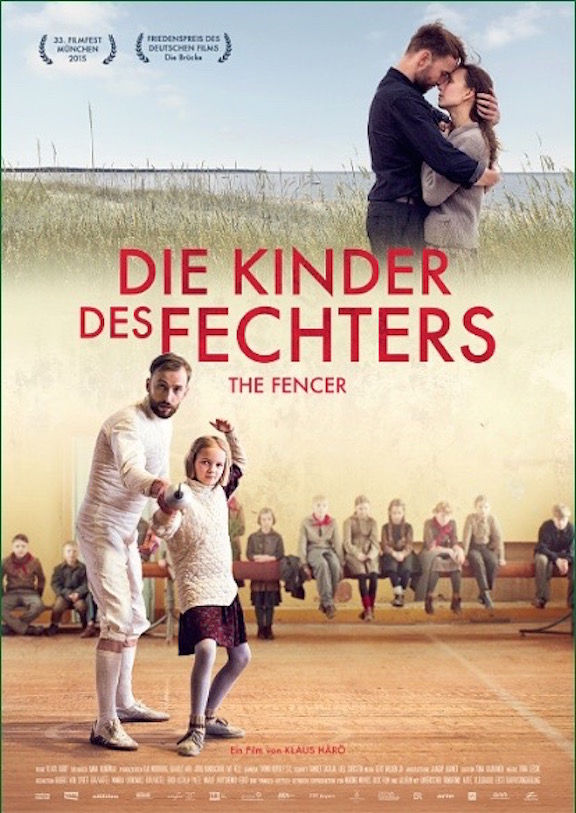 This drama, based on the real life story of Estonian Endel Nelis (1925-1993), has been selected as Finland's entry to the 2016 Academy Awards (Best Foreign Language Film).
In 1952 a young fencing master (Avandi) on the run from Stalin's secret police, flees Leningrad and returns to his homeland. The country is still under Soviet Russian rule. To keep a low profile, Endel takes a job as a gym teacher in a small-town. It is still just a few years after the end of WWII. The school has very limited resources and equipment; there are no fun activities for kids, many of them are growing up fatherless. When he offers fencing as an after school activity, boys and girls alike eagerly sign up. It is heartwarming to watch their enthusiasm and determination to learn, and how they make him a good teacher. 
The authorities view fencing as elite and 'un-proletarian' and the principal (Toompeore Sr.) launches an investigation into Endel's past. The continuation of the fencing lessons is put up for vote to the children's parents; their vote will either be viewed as an act of compliance or of defiance; Endel Nelis is asked to forfeit his own safety or let his students down.
This film is subtle and realistic. With much of the communication being non-verbal – it rests squarely on the strong performance of the actors — notably Märt Avandi, Ursula Ratasepp as his fellow teacher and love interest, and the amazing cast of children, especially Liisa Koppel as Marta and Joonas Koff as Jaan— supported by good editing and camera.(Carola A.)